I have had the honour of being published in many inspirational  wedding blogs. Below are a selection of some of the most recent.
Ruffled Wedding Blog | Want That Wedding | We Fell In Love | Brides Up North | Enzoani Insider | Vogue Italia | Love Me  Love My Wedding |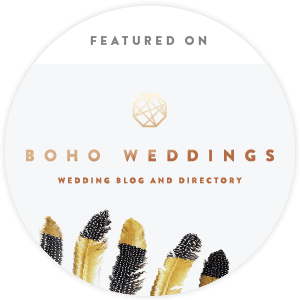 Delighted to be interviewed by The Braw and the Brave Scottish Blog –
Jen & Robert
"I don't know where to start, wow wow wow even more wowsers!! you are absolutely amazing,   thank you so much for staying so long on the day of the wedding and for also helping our day go so smoothly,  I didn't even know you were there most of the time, I mean that in a positive way as I just loved the way you were in the right places and captured all these moments.   I am definitely in that bubble, words cant describe how fab it was to have you on the day.  You were so calm and kept me calm,  honestly I am never on time but what happened had lots of time after getting ready with you which I will never forget that time was so special with the girls there too.  Even with you having  to fix my dress sorry about that. 
It is pretty special when you are telling your story through photographs how much we are in love,   spending time with the friends and family and sharing our happiness it is an incredible feeling the power of the lens as they say!!
Everyone has commented on you being there through until sunset and how you were by our sides, which was just incredible too,  the time with Robert was fab too so I was ever so grateful when we got to go away with you for some time.  my mum loved you and said you were just brilliant.
I have only just opened my emails having been in a bubble and do you want me to cry,  he he,,, you make me look amazing,  these are incredible i love them all!!! 
Marrying Robert was just everything = words aren't enough either but he also loved how attentive you were with us.
With much love and thank you for making me our day so special xx look forward to speaking to you soon xxx thank you for a wonderful day xx"
Ruth & Adam
"You'll not be surprised to hear that we love you and your work! From the moment we saw your photography we knew it was you we wanted to shoot our day. We were gutted when we thought we had lost you but we were delighted when fate stepped in and you could do it again!
Not particularly loving getting our photos taken we were a but nervous about the whole experience. From the minute we met you, you put us at ease. You made our engagement shoot so fun and we loved getting to know you. The photos you produced were stunning so we knew we were in safe hands. You made the wedding day so fun and so easy. You'd also never even know you were there, when we saw some photos we were commenting on not even realizing you were next to us to take them. Your pictures were just exquisite, they are more than we could ever imagine. We will be forever grateful of how you captured our day and so thankful for all the star work you did. Thankyou again.
xxx
Iain & Jaimie
"Roma was our photographer at our recent wedding and we couldn't be happier with the images. Roma was super-friendly, very relaxed and very accommodating and captured the essence of our day. Her eye for details and the quality of the photographs are excellent and we couldn't have asked for better images. Thank you so much for capturing our day Roma, we had a blast and your photographs will be a lovely reminder of what a fantastic day we had. Thanks again, Iain and Jaimie"
Edward & Sarah 
"Roma was our photographer for our Wedding at Loch Goil in July 2021. We had a small elopement-style wedding, and Roma was such a perfect addtion to our day. I was nervous about having my photograph taken, and from the first click of the shutter my fears disappeared. Her calm and confident approach helped us both just act naturally with each other, and the photographs speak for themselves: they are personal, intimate, and beautifully captured. We both agree that her presence at our wedding was one of the highlights of the day, and we are so grateful to have found her.

If you are looking for a photographer who can capture love rather than a staged photoshoot, look no further. You will have someone who truly can handle any situation you throw her way, and capture real moments not just images."
Kirsty & Sean 
"My husband and I booked Roma for our wedding in September 2021. From start to finish the whole process with Roma was fantastic.

Prior to the day communication was both clear and prompt which put us at ease with the build up to the wedding. On the day itself Roma arrived for bridal prep and took some lovely photographs whilst also being discreet. Throughout the day Roma gave off a calm and friendly vibe and all aspects of her photography progressed seamlessly.

We were both absolutely delighted with the finished photographs which were stunning and exactly what we wanted. Roma clearly takes great pride in her work and this is evidenced in her professionalism. We would happily recommend Roma to friends and family and would she would definitely be our first choice for any future photography.

Kirsty and Sean Morton"
Joanne & Ian – (Wedding 2020)
Throughout our wedding planning, Roma was professional, engaging, and very flexible in dealing with the last-minute changes that we needed to make to the date, guest list, attendance rules, social distancing and the myriad of other things that were thrown up thanks to 2020's pandemic.
On the day, Roma's ability to blend in with our guests (and seemingly be everywhere at once) has resulted in some of the best natural photos of us, our friends and our families.
The sense of fun captured in so many of the pictures was matched by Roma herself and we have no hesitation in saying that several shots were enhanced by the laughter coming from behind the camera.
Our day's pictures are some of the best wedding photographs that we have seen, anywhere! They easily let us relive the entire day and will be treasured for a long time to come.
In short, we cannot recommend Roma Elizabeth Photography highly enough.
I & J
Emily & Stuart – (Wedding 2019)
Roma photographed our wedding and she was amazing to work with from start to finish. Not only is she super lovely but her photography skills are next level! We've received a few sneak peak photos from our wedding day already which we've been absolutely delighted with. We can't wait to receive the rest!
Ashley & Gary – (Wedding 2019)
You only have to look at this talented ladys work to know ! she is the most amazing photographer and managed to capture perfect moment of our wedding. We were all so at ease with Roma and I didn't feel uncomfortable having to do forced poses and fake smiles. We done our thing and Roma pictured it all. This is my 2nd photoshoot with Roma and there will be many more to come. thank you again 💖💖💖
Ruby & Luke – (Wedding 2019)
Roma was absolutely amazing from the moment we first got in contact with her. From meeting with her before the wedding, to communicating with her up until the big day, we felt totally at ease. All of our wedding guests commented on how lovely she was and she worked brilliantly throughout the day to capture every moment. We loved her photographs and were delighted we had someone like Roma who managed to work around our manic families without any issue! Our final photos were beautifully presented and we appreciate how accommodating she was. We would 100% recommend Roma as she brings something special and cared so much about our day.
Jill & Liam – (Wedding 2019)
Roma was a wonderful presence to have on the day – calming, helpful and professional. We absolutely love our photos and would recommend her to anyone.
She also took beautiful engagement shots of us in Glencoe – she knew exactly what we were looking for! We are so glad we went with you Roma!
Emma, Hamish and baby Ailsa – (Newborn photos – 2019)
"Roma came to our home to photograph our new baby girl Ailsa. From the minute Roma entered our home we were put at ease with her calm nature and love of her job. We were in no way rushed, feeding Ailsa between photos and allowing time for changing into different outfits etc. We will Def be having a photo shoot in the future as our little one grows up."
Sarah & Peter – (Wedding – 2019)
"Roma is absolutely amazing! She was so professional but relaxed throughout the whole day and the so the photos are just beautiful; natural smiles and laughter and not forced or formal. I am so glad we chose Roma to take our wedding photos, they are more lovely than we could have hoped for. Could not recommend Roma enough!"
Claire & Rory – (Wedding – 2019)
"Roma is a superstar! Her photos captured every moment of the day beautifully. She managed to get a great mix of formal family photos but also lovely natural ones. Not only was she a pleasure to work with for us, but many of our family and friends have commented on how great she was. She went above and beyond and we are so grateful to have picked her for our day. Thanks Roma!"
Sarah & Rory – (Elopement photography – 2019)
"I wanted to say a huge thank you for all that you did to document our day. Iv had a look at the pictures and am completely thrilled! You have such a talent! It will be so lovely to put together a small collection so family members who couldn't attend can see what it was like."
Karen & Andrew – (Wedding 2019)
Roma did our photography for our wedding this summer and we would recommend her to anyone planning their wedding. She was so easy to work with and took the time to get to know us and what we wanted while providing her ideas and expertise. On the day she made us and the guests feel relaxed whilst getting our pictures done. The photos are brilliant and we couldnt be happier with the quality. She even went above and beyond to edit a couple of novelty pics as a wee surprise for us. Only problem now is deciding which photos to get printed and put up on the wall as there are so may good ones!
Brenda Clarke – (Family Photoshoot)
" Had the pleasure of attending a photo shoot with Roma at Culzean Castle, resulting in some amazing relaxed family shots and some fabulous memories. Thanks Roma, you are a star. Would thoroughly recommend Roma for her professionalism and attention to detail."
Katie & Jamie – (Wedding – 2017)
"Prior to our wedding, we met with Roma for an engagement shoot and she instantly put us at ease- a relief for my husband who is very uncomfortable having his photo taken. On our wedding day, she was able to make the whole wedding party feel comfortable and our photos were relaxed and natural. Roma is very talented at what she does and is a lovely, friendly person who I would highly recommend to anyone. We were over the moon with our final wedding photos that will be cherished forever!"
Cassie & Scott – (Wedding – 2018)
"Roma was amazing in every way. She took time to get to know us, offering a complimentary pre-wedding shoot in order to spend time with us and discuss our vision for our wedding and the style of photography we were seeking. The day of the wedding she was tireless! It seemed she was everywhere all the time, but never obvious or intrusive. Most importantly, her artistic sense and style approach were unique and professional yet casual and refined (difficult to find this!). Perfect!
Gemma & Sean (Wedding 2018)
"Oh my god.. love love loved the pics roma!! Thank you, thats us just managed to look through all the pics.. OMG they are just perfect we could not be happier with them you captured our day so perfectly thank you so much
"
Robyn & Mark (Wedding 2018)
"We both wanted to say thank you so much for photographing our wedding, we loved having you there and we love the photos so far!! Especially the grooms party one- I think we need to frame that one! The photos in the sneak peek look amazing so very much looking forward to seeing the rest! We have finally recovered after a mad but great day!  Thank you so much again, we have had so many compliments about the photos so far! Lots of love,  Robyn and Mark! Xx
Sonya & Violet (Family photoshoot 2018)
"I love them Roma! My little violet looks beautiful.  thanks soooo much, just what I wanted. xxx"
Daniel & Melanie  (Wedding – 2018)
"Thank you so much for doing our photos Roma! They are amazing! You are so talented! Thanks so much for doing our photos! Thank you again!"
Ciara & Ross (Wedding 2017)
Roma! I am literally speechless. What BEAUTIFUL photographs, thank you so so much!!! I always said I wouldn't have a photo shrine to my wedding in my house but I'm afraid your pics have made me change my mind – I will be wallpapering the entire place with your photos:)))))))) You are an absolute star. Thanks so much for capturing the happiest moment of our lives. Lots of love, Ciara and Ross xxxx
Claire & Ryan (Wedding  – 2017)
"Roma, you were absolutely incredible on the day,
you put everyone at ease and your photos are just stunning.
We can't thank you enough!" Love Claire & Ryan xxx
Katie Alan (Family photoshoot – June 16)
"Thank you Roma! Such a personal , unique and professional experience. Roma had the traditional posed photos that I asked for as well as snapping away getting natural photos and getting creative poses for the kids! A great day and you blended in like one of the family! The photos are amazing especially the ones with the children! My gran now has lots of photos to remind her how much we love her!! Thanks and will be booking you again! Xxx "
Kelly, Iain and Katie (Family photoshoot – June 16)
"Such a fabulous photographer, made us feel so at ease and we enjoyed every minute of the shoot! Would highly recommend to capture special moments with your little ones! Thanks again Roma! x"
Khara – (Family photos)
"This talented women is on a league of her own!
The attention to detail and final touches on the photos are amazing! I can't recommend Roma enough!
Roma has worked with my crazy family and our pets on a couple of occasions. The ideas and suggestions she brings are amazing! Capturing natural and fun moments that we will have forever! Can't thank you enough"
Hannah Yarr – (Newborn Photos)
"Really beautiful and natural photos which really captured the character of my son and daughter. Roma was so good at helping us relax to make the best of the moment. Thank you Roma!!"
Katie Oman – (Newborn Photos)
"Our first mum and baby photo shoot with Roma was simply awesome! She captured such precious moments beautifully, and we loved every minute of it. Thank you Roma x"
Jenna Mitchell – (Newborn Photos)
 "I'm absolutely over the moon with the beautiful pictures Roma has taken of my baby. Can't recommend her enough, her pictures are simply stunning x"
Natalie & Wallis (Family photoshoot – June 16)
" Thank you so much for our beautiful pictures of Wallis.
We can't wait to use them!! Very professional service and would recommend to all xxx"
Debbielee & Tony (Wedding – August 2014)
"Being a makeup artist…I have worked with many photographers in Glasgow..I actually confirmed Roma before confirming my wedding venue!.
.I had my heart set on having her as my wedding photographer! She has a very unique style which I love!
Every picture tells a story and has a fairytale feel to it. She is very creative and has a genuine passion for her work!
I am absolutely thrilled to bits with my images! Definitely made the right decision in choosing "Roma Elizabeth Photography' to capture my special day! Thank you x"
Emily Howell (Family shoot)
"Roma is fantastic to work with – very friendly and easy going.
She's great with babies and works quickly whilst still getting fabulous shots.
She also has a really good eye for picking some gorgeous outdoor locations for the perfect backdrop.
The nicest photos of Eleanor (and I) by far have been the ones you've taken and we look forward to seeing you again the next time we're back up in Scotland :).
Thank you so much Roma xx"
Felicity & Tom (Wedding – February 2014)
"I honestly dont know where to start!
Thank you for everything, all the help with my dress and the amazing photographs you have taken.
You really helped to make our day perfect. You captured the day perfectly.
We couldn't have asked for a better photographer. The results were fantastic and we would ask you to photograph another special day in a heartbeat!
A job really really well done! (Mother of the bride) "The photographs that we have seen so far are absolutely magnificent. thank you"
Marie McCabe (Graduation – November 2015)
"What a fantastic photograper, took pictures for our graduation and with the fantastic pictures made our night one we won't forget.
Thank you so much will definitely recommend xxxxx"
Diane Mctavish (Newborn Photoshoot )
"Oh my goodness. These photos are amazing. M
y little baba looks ultra cute.
Thank you so so much, Thank you for all your time and amazing talent when taking photos of Ella xoxo"
Carole Haliday (Sweet Sixteen – June 2015)
"Thank you so much Roma for taking the time to drive down to Culzean Castle for my daughter Kathryn's 'Sweet Sixteen' Photo Shoot. The photo's are amazing & I would definitely recommend you for anyone wishing to capture their family, pets or any special occasion.
We are so delighted with the photo's. Something to cherish for ever and hopefully pass down through the generations.
Well done you!!!!!"
Khara Welsh (Family photoshoot)
"I maybe slightly biased but you taken the best pictures of me yet..I love these pictures soo much!!
i have had so much compliments for them, so natural and beautiful!thanks for a fab couple of hours shooting!kx"
Jennifer Dick (Family photoshoot)
" We just wanted to thank you for your time and and of course the end result.. the amazing photos we now have! Hope to see you again xxx"